Who We Are:
Minibuu is a video game company formed by a team of professionals inspired by cartoons, books and lots of coffee! (We also love sweet bread).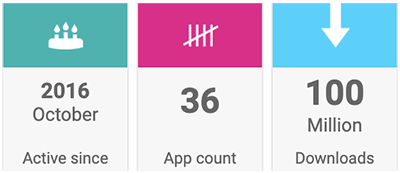 What We Do:
We believe that there are no limits to imagination, that's why Minibuu offers a wide variety of creative and educational mini games. For us Minibuu is a world created by our loving creative team members. Each character and mini game offers a hint of the inner child of each of our team members. 

Why Choose Us:
Our mini games offers quality and development to the little ones, we don't want to simply entertain them we seek to educate them in the best way, reinforce their self-esteem and make them feel heard. Our mission is to play with children from all over the world and that parents feel Minibuu as part of their family, we also dream of growing with you!